Animated Gifs
Below are some animated gifs made by me out of some of the movies that my teacher helped me load onto the computer in class. Remember: there are only still images on this page to save DL time for you. The animations can be seen by clicking on the link or right clicking and saving them to your computer. Enjoy!
*** RETURNING VERY SOON!***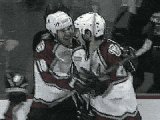 Adam and Peter celebrate a goal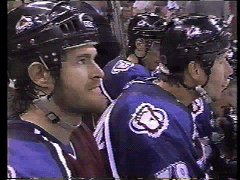 Adam looks at the scoreboard out of frustration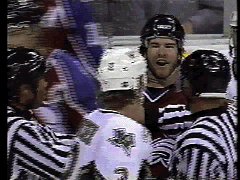 Adam yaps with Hatcher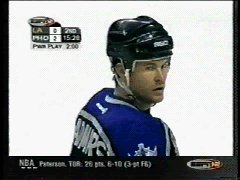 Adam looks around, waiting for the drop of the puck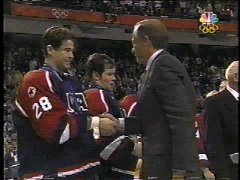 Adam receives his silver medal
More coming soon!